May 8-12
Monday: This morning we read the story of Ananias and Saphirra.  This is one of those stories that we can have a wonderful discussion on!  Afterwards, we started reading Walter's story.  We talked about theme, practiced identifying it together, practiced in groups, and practiced individually on our reading.  During the afternoon, we finished up science workbook pages and took some time to study on our own or with friends for Wednesday's test.  In Heritage, we started reading about the Cold War.  Today's focus was on segregation.
Homework:  Science exam on Wednesday, Spelling test tomorrow
Tuesday:  This morning we read a little more about the apostle's work during the time of the early church.  We completed a workbook page together.  In language arts, we took a spelling test and finished Walter's Story.  We also worked on a reading strategy worksheet as we read.  In the afternoon, we had a study game for science.  We read pages 260-261 in our Heritage textbooks and discussed the information.
Homework:  Walter's Story worksheet due tomorrow and science test tomorrow
Wednesday:  During chapel this morning we heard from Gretchen Thompson (Mrs. J's daughter) about her missions trip to Africa in February.  It was great to hear about her trip and the students all had a lot of questions for her.  As a class we went over our new memory verse for the week which is Proverbs 12:19, quiz will be next Wednesday.  During Language Arts we read the first half of Sarah's story, pages 125-138 and filled out a "questions graphic organizer" worksheet.  If not finished in class, the reading and worksheet are homework due tomorrow.  For Grammar Mini students received a new spelling list for the week.  Spelling homework will be due next Tuesday along with a spelling quiz.  During Science the class took a test.  For Heritage we read textbook pages 262-264 and discussed the information and ended with a game outside.  
Be on the lookout for a permission slip coming home today for a class field trip which will be next Wednesday!!!  Drivers are needed.
*Reminder:  The school is ordering t-shirts for the end of the year program.  Order forms are available via an e-mail that was sent out or from Miss Gina in the office.  The shirts come in 4 different colors, many sizes and are $11.  Orders are due tomorrow – May 11!
Thursday:  In Bible we worked as a class through workbook page 129 and continued reviewing the story of Ananias and Sapphira.  During Language Arts we finished reading Sarah's story as a class and worked on a Theme worksheet together.  If not finished in class it is due tomorrow.  For Grammar Mini students were asked to come up with their own "Good Triumphs over Evil" themed story for their journal entry.  In Heritage we read pages 266-268 and had class time to work on worksheet Lesson 75.  If not finished in class, this is homework and due tomorrow.  During Science we read pages 158-165 and began working on workbook pages 99, 100.  No homework for Science.
Don't forget to return permission slips for the upcoming class field trip next Wednesday.
T-shirt orders can still be turned in tomorrow, May 12!
Friday:  This morning we read in Acts 6 about a dispute between the Hellenistic and Hebraic Jews on providing food for the widows.  The apostles resolved the issue by appointing seven Hellenistic Jews to distribute food (and the apostles were like "ain't nobody got time for that.  We're too busy spreading the gospel!").  During language arts, we read the entire story "I am a Partisan Now."  The students evaluated Mathei's actions throughout his story.  In the afternoon, we had reading buddies and went to the computer lab to research an element of our choice.  Lastly, we read in our Heritage textbooks about President Nixon and the Watergate Scandal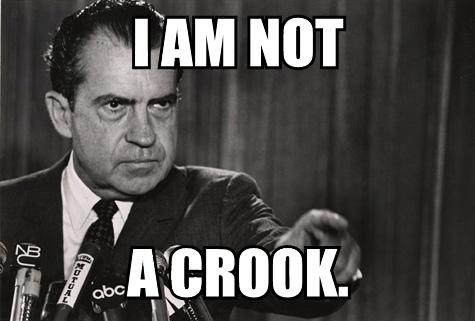 And here's a weekend jam for you: